About
The Fractional Integrators Alliance
The Fractional Integrators Alliance is built for companies running on EOS®, and that are facing one of the following problems: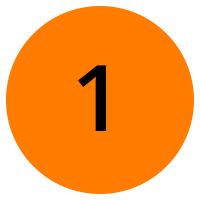 They have an EOS Implementer®, but they lack the resources for a full-time Integrator on staff; or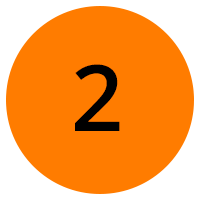 They self-implemented the EOS process and now need assistance to keep the implementation on track.
The Fractional Integrators Alliance is focused on remote management of the EOS Process® and supporting companies in successfully using EOS to run their businesses. Primarily, we are process managers; we support the leadership team in running L10 meetings, we hold people accountable to their To-Do lists, and we ensure Quarterly Rocks are kept on track.
For companies that are evaluating EOS and considering its implementation, we would be happy to introduce you to an EOS Implementer® who can manage the process.
The Fractional Integrator Alliance is made up of highly experienced professionals whose backgrounds and interests mean that we probably have someone ideally suited to your business. You can reach out to anyone of us, and we will ask questions to find out where the best fit might be for you. And if we can't help you directly, we know other Fractional Integrators, and would be happy to introduce you.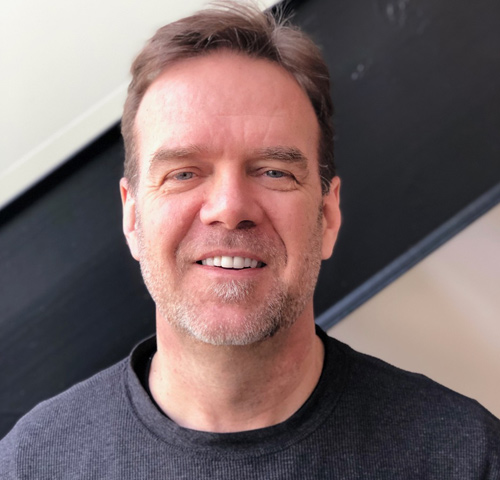 Rick Duncan
Technology
Professional Services
Not-For-Profits
Some people are born for roles, others evolve into them. I fit into the second.
I'm a Strategic Planner for SME's who has filled the role of integrator (before that was a title) for most of my Clients. I like to think of myself as "the guy who gets things done". My Clients would agree with that.
I once had a boss who referred to me as "a dog with a bone". I take that as a complement.
EOS® is a great system. It fits a need in helping companies grow by making sense of how to structure a company, and a platform to manage projects, hold people accountable, and get the results business owners count on.
I help companies who need a Fractional Integrator, I work as a Project Manager, and can manage Rocks in the sales and marketing areas as a contractor.
I play well in other people's sandboxes, understand that people want to do their best, and want to enjoy their work. I look for those values in the Clients I engage.
I have thirty plus years in business, the last ten as a consultant working directly for business owners and leadership teams to re-frame and evolve their businesses to successfully compete and grow. Focusing on businesses that run on EOS is a natural evolution for me, and supports my skill-set and approach.
If you agree it makes sense, I'd be happy to speak with you.
Mark Powell
IT / SAAS
Renewable energy/construction mgmt.
Manufacturing
Even as children, my brothers and I were successfully entrepreneurs. We had an ongoing lawn maintenance and snow removal business, a babysitting monopoly, and a bicycle customizing shop going.
And that type of expertise; what is core to a business leader's success, is a trademark to how I assist firms with five to 150 employees pivot and respond to those changes that are rapidly demanding their attention.
I'm that guy. I push for a better answer. I see the big picture and then push for the results. And like you, I want realistic, achievable, repeatable and sustainable growth.
EOS only works when someone does the work for your business to get the results it's paid for. Otherwise, it's another binder in the corner of your office.
My role with you and your team is to do what you cannot do, or do not have the time to do. Listen. Do. Do it again.
I have learned so many times that one company's challenge is another company's opportunity to enter new markets and revitalize old ones. Yes, I have failed many times and succeeded many times more.
So as I have said to my clients and have applied to myself: "if someone you trust gives you some helpful advice that you want to do, you should do it. However, if someone you trust gives you some helpful advice that you don't want to do, do that first." I am that trusted person for you.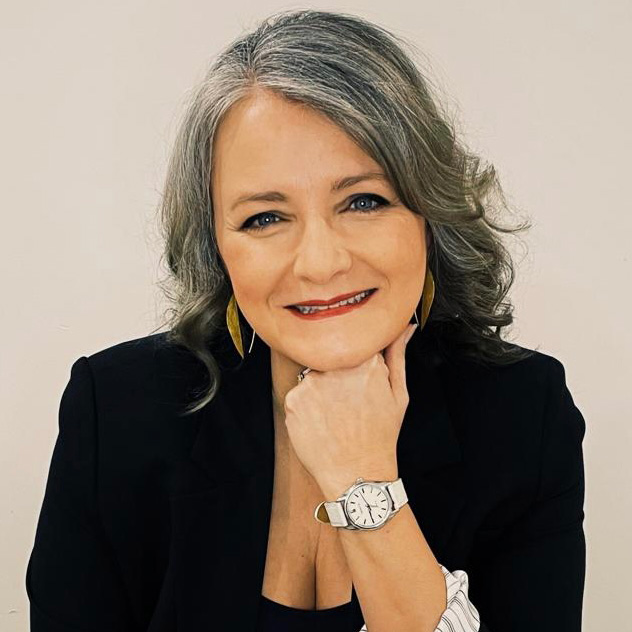 Nadine Doyle
Hospitality
Women led businesses
Education
I grew up in an entrepreneurial family. From a young age, I remember listening to conversations between my father and grandfather about what was going on in the business.
I started my first business right out of university and I was hooked. Throughout the years, I have started and run seven businesses. They ranged from a part time solo gigs to a multi-million dollar wedding and event business with 35 employees.
You could say that I learned a lot over the last 20 years, however my favourite business practice that I adopted was the EOS® Traction model. I loved how it created clarity, focus and direction in my leadership team. I was finally able to take my vision from thoughts in my head and paint a clear picture for my team to execute on. It was a great feeling to see the "aha moment" on the faces of my team members.
Over the last five years I have been an advocate for EOS® and I have encouraged and helped to implement Traction in a number of my colleague's businesses. I love the collective energy that develops in a team when everyone is finally on the same page and ready to create something amazing!
I am excited to work with companies in a Fractional Integrator capacity because I love the way it drives forward the plan, values, goals and accountability. All the great work that goes into creating the EOS VTO really comes to life and sets the stage for an engaged and excited work environment.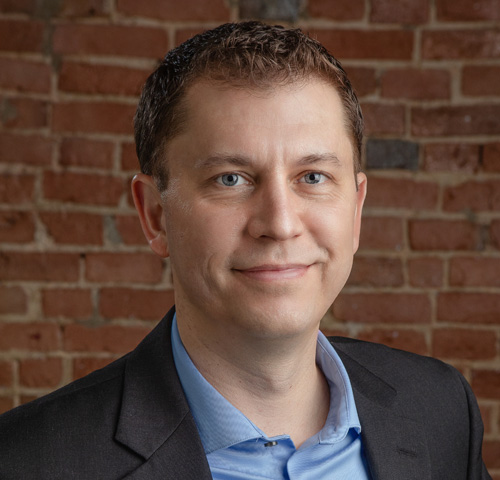 Kevin Hagemoser
Managed Service Providers
B2B Service Firms
Retail
calendly.com/kevin_hagemoser/intro
"Never do anything for a customer you can only do once" was an amazing saying my mentor told me 25 years ago, I've been warmly introducing business clients to this concept ever since.
In 2012 when I read Traction by Gino Wickman I felt his methodology was connecting deeply to what my mentor told me so many years before about consistent delivery.  Crafting processes and systems that allow Visionaries and Founders to produce consistent results for their clients and customers is my chosen superpower.
In my work with businesses via remote tools I leverage technology to overcome time and distance that once kept the average business from getting top notch support from Fractional Integrators.
As a Fractional Integrator for firms running on EOS® my role is to be the guard rails for the leadership team so new ideas get room to breathe while planning for their consistent implementation. Plus I provide a mirror for the firm to compare what they say they value and what is happening on the ground in their business.
Assessments tell us many things, specifically for EOS firms. The Kolbe A™
tells leaders where their team sits. Visionaries can appreciate my Kolbe A™  assessment numbers high in Fact Finding and high in Follow Through to keep the "trains running on time."
Please reach out to me if you are looking for a strong operational leader to complement the Big Ideas of a creative Visionary.  My focus is on finding exactly where resources overlap opportunity, then finding ways to double down on those for maximized profit.
It is my goal to deliver real value during our first call so you can see how a future partnership will provide you more time to do what you do best in your business.
Call me to discover ways I can take overwhelming operational items off your plate and help your team get more Rocks done this year.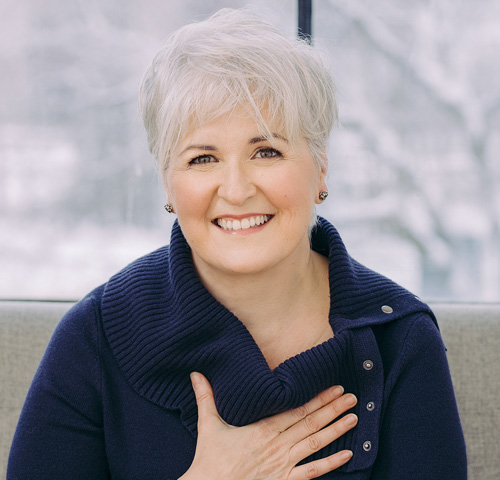 Sonia Perron
Financial Services
Manufacturing
Aerospace and Technology (CGP / ITAR compliance)
calendly.com/spcte/discoverymeeting
"The key for success is: People! "
« La clé du succès c'est : les gens ! »
As a Kolbe certified consultant. I help Entrepreneurs to create a business that grows and evolves rapidly while providing a human work environment, in order to maintain balance in their personal lives and those of their employees. I revitalize their companies: I am committed to bring fluidity in their operations, control of their evolution and make any change in their organization a success: improvement, acquisition, change, growth, evolution, transformation and more.
I am the author of the French book Défi d'entreprise : croître en équlibre (would translate as Business Challenge: balancing business Growth) and I have accompanied many companies from start-ups to mature companies with 8,000 employees. I enjoyed discovering these great leaders with different missions and cultures, and they all had one thing in common: they wanted to reach their objectives and grow.
EOS® is the operating system that gives teams the tools they need to create movement in their business, achieve their goals and build a strong team culture. I can accompany you either in French or English. I also am PROSCI certified to help you manage your transformation, and assist you while adjusting with this new way of doing things.
My clients will say that I have a strong ability to grasp the issues quickly, always take people into account in my interventions, and propose creative solutions which are easy to apply.
I can help Clients with Kolbe assessments to align, optimize and evolve.
If you lack resources and need a Fractional Integrator, with a human approach, I will be happy to help you.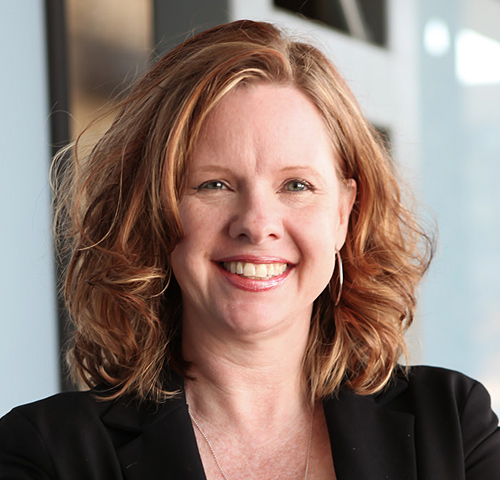 Sharon Means
Law Firms
Family-Owned Businesses
Accounting Firms
"A goal without a plan is just a wish." – Antoine de Saint-Exupery
I have been an Integrator for companies running on EOS (Entrepreneurial Operating System) for many years. Even before I had an actual label for it, I have been a natural Integrator all my life. Working with a Visionary (typically the owner/CEO of the company), I take their vision for the company and convert it into action items. I am the person that gets stuff done! And makes sure the whole company is rowing in the same direction.
Starting out my career as a CPA, I have worked in the accounting industry for many years  helping small/medium-sized businesses. In many of these companies, I saw countless business owners and entrepreneurs who lacked access to senior-level strategic business advice. Because of this, I developed an advisory services practice focused exclusively on small to mid-sized businesses.
When I discovered EOS in 2018, I married that advisory practice into my role as a Fractional Integrator. I am committed to helping entrepreneurs clarify, simplify and achieve their vision.
Using the tools I have learned in my EOS journey, I help Visionaries with Strategic Planning, Accountability, System and Processes, and Team Building and Management.  We have regular Level 10 meetings weekly and quarterly/annual meetings as well with the whole leadership team to collaborate on Rocks (goals) and to create measurables to make sure we can hit the goals. This planning identifies critical issues before they occur and holds key staff accountable for results.
My extensive experience includes working with family-owned businesses, accounting and law firms, and technology companies and their unique needs and challenges each form of ownership presents. I have worked with leadership teams of accountants, attorneys, engineers, human resources, sales & marketing, and technology professionals.
If you feel that your company is stagnating, I am excited to work with Visionaries that are passionate about their businesses and want to take their company to the next level. I would will love to discuss working with you as a Fractional Integrator. Please contact me and let's start our EOS journey together today!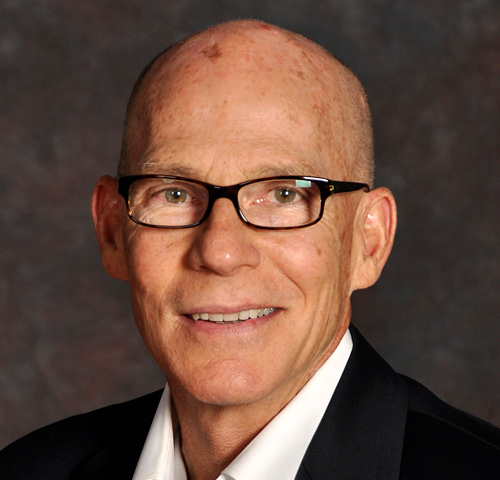 John Glover
Construction Trades
Service Industries
Family Businesses and Partnerships
As a former small business owner, I understand the complexities of running the day-to-day business while trying to work "on" your business. This gives me a tremendous advantage as a business coach because I've walked in your shoes.
My 30+ years as an entrepreneur started with a family business that grew into a partnership and eventually ended with the successful sale of the business. More importantly, I was introduced to the Integrator role by Gino Wickman, who served as our Implementor in our company's EOS journey back in 2012.
EOS is a game-changer for owners and leadership teams. It offers a simple platform for running your entire business by creating consistency, accountability, and improved results to your bottom line. I work primarily through EOS Implementers either to help their clients supercharge the EOS process and/or to hold the leadership team accountable until an Integrator fills the seat.
As a Fractional Integrator helping small business owners and leadership teams, I've learned to play to my strengths. I am passionate about strategy, processes and people development.
My role is to help improve the overall communication and execution of the EOS model within the organization working closely with the owner and their leadership team. I'm that objective voice in the room who is asking all the questions and challenging the status quo-in a good way. Think of a Fractional Integrator as an "accountability partner" for your business plan.
I have had the rare opportunity to be on both sides of the desk as both a business owner who adopts EOS and as the Integrator supporting it. Experience matters, so let me know how I can assist you on your companies EOS journey.
for more information on how we can help your business.